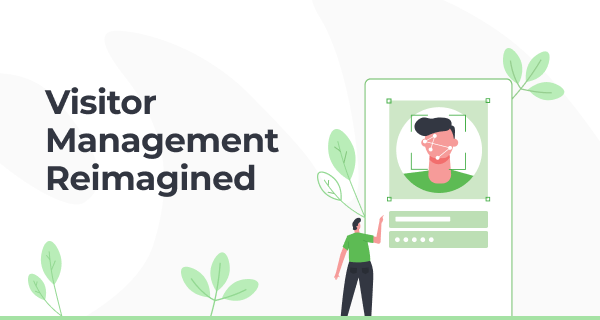 Losing track of which of your visitors and contractors are in the office, or on site? Queues forming at reception from tedious data entry? Losing time and money on contractors delayed by administrative procedures? That's not ideal.
ecoPortal's Visitor Management Module is ready to massively speed-up the process of getting your visitors and contractors checked-in. There's no need for kiosks; just print a QR code, as all visitors can simply check-in from their own device! Visitors won't need to spend any time setting up an ecoPortal account either, so they can start immediately on what's important; on what they're there to do.
Still want to set up a kiosk? Easy. Administrators can do this very simply, so you won't even need technical assistance from ecoPortal. Administrators also have the ability to check visitors in and out on their behalf, so you're able to capture all visitors on-site. This means you can keep an accurate record even if someone forgets to check-in or out.
You'll also keep your staff, visitors and site safe with visitor logs, so you know who is on site at all times. You can use visitor log filters to drill-down to see who hasn't yet checked out or who is or was on-site in a specified time period.
Our solution is flexible in nature, allowing you to configure the check-in process to suit your organisational needs. Provide a seamless entry by setting up different workflows based on the site or location and whether the person is a Visitor or a Contractor.
How can I get started with the module?
Contact us to learn more about how you can get Visitor Management up and running in your organisation or reach out to your Customer Success Manager.
8 reasons why this will enhance you and your visitor's experience.
Customised check-in experience for Visitors and Contractors - all from their own device;
Visitors and contractors don't need an ecoPortal account, if they do have one they can check-in directly from the ecoPortal Connect Mobile App;
No device, no problem - your host will check you in;
Hosts are notified via email upon guest check-in;
Kiosks are optional and can be set up in 3 steps, with no technical support;
Keep visitor logs so you know who is on-site at all times;
Manage accurate records so you don't need to spend time following up;
Ability to only allow approved contractors on-site using Contractor Requirements.
What's next for the Visitor Management module?
Whitelabelling: customise colour, logo, and images throughout the check-in workflow;






Ability to access register information.