Alexander Group: Steering Towards A Safer Tomorrow
Driven by excellence
Over its half-century of business, the Alexander Group has proven itself as a versatile organisation that embodies the best of Kiwi ingenuity. Originally specialising in grain transportation when the grain industry was beginning to take off in New Zealand, the Group invented a hyper-efficient grain unit known as the "grain train."
Within a decade, the Alexander Group expanded to the distribution of another national crop in bloom: wine grapes. Recognising opportunities for systems improvement, the team noticed that on the journey from Gisborne to Auckland more than half of the fresh grapes were crushed into liquid, and responded to this issue by inventing a special tail board that is still used today.
Adding ethanol transportation to its repertoire in the 1980s, the Alexander Group stayed well-attuned to the winds of excellence in innovation, wherever they may blow. Today, the Group focuses its efforts on the distribution of compressed gas in bulk tankers and cylinders throughout New Zealand.
The Alexander Group trucks bring these hazardous and high-value goods to factories, hospitals, and many primary industries. Transporting such cargo is an important and dangerous duty. "Handling hazardous goods isn't for the faint-hearted," Chief Executive Hayley Alexander notes.
"…we take that responsibility seriously. It's really important that our drivers are of utmost skill and professionalism in their driving skills. But even before they've got onto the road, they've got their products on the truck—loading their product in a bulk transfer of a compressed gas is a really high-risk activity."
The work requires constant vigilance from its drivers. "In this industry, you're not only driving a truck, you're basically actively assessing the hazards and risk that you have around your vicinity," Health, Safety, and Compliance Coordinator Marthe Lutu reflects.
Roadblocks on the path to perfection
As a transporter of dangerous goods, both loading and driving Alexander Group trucks is a high-risk occupation. A truck driver must always be alert to the hazards of the road, and when something goes wrong, it can go very wrong.
According to Health, Safety, and Compliance Manager, Paul Hintz, one can't wait for an incident to happen. "You have to intervene. You have to be able to see those trends, walk into a room and feel hey, things are not right here. It's a major part of this business."
In the battle to act preemptively rather than waiting for a significant accident to occur, real-time data becomes critical for all relevant parties—the customer, home base, and the driver—to be informed directly and immediately of hazards.
Before ecoPortal, the Alexander Group's health and safety system carried with it a heavy paper trail whose journey between report and resolution was slow and largely invisible to those without the paper in their hands at the time. "Every time the driver put a piece of paper in for a defect, it may sit in the tray all weekend," Hintz said of the old system.
"The paper trail," according to Lutu, "would not stop."
Enter ecoPortal.
Arriving at technology that drives real change
The Alexander Group has refocused and grown significantly since its founding, and the management of a safe workplace throughout that growth has been made easy by ecoPortal.
"It's an easy system to use. It's not clunky. It's not ten pages long," General Manager Finance Yashmeeta Garib reflects.
While truck and central office may be far apart, ecoPortal forms an instantaneous bridge and feedback loop between driver and administrative staff. With the ecoPortal system, drivers can communicate easily and feel supported.
"…the driver who's based, let's say, out of Auckland or in Christchurch, we can see what they're reporting at that time. With ecoPortal, we basically have full visibility of what's actually going on across the country," Lutu notes.
Each Alexander Group driver has a tablet that allows them to enter incident information on the ecoPortal app in real time, and the opportunity to upload photos to ecoPortal gives the chance for clearer communication than words alone can provide. Drivers can track the incident report's progress on the app at any time as well, offering greater transparency of progress and outcomes for all parties.
"All you have to do is just tap straight into the ecoPortal App, and we're in. I love it. I think it's fantastic," Driver Dean Hart notes. "It keeps everybody safe and [we] have a good mindset on what we're doing."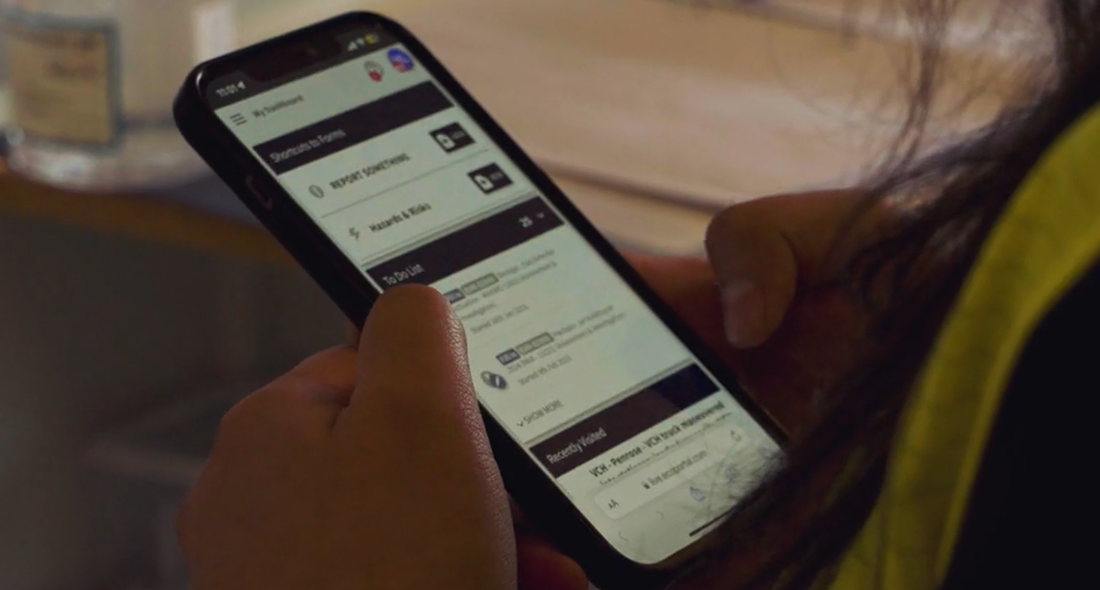 ecoPortal's reporting system makes it easy to monitor incident trends, see the bigger picture, and communicate the successes and needs of that picture with the board. "[ecoPortal] allows us to build a perspective and convey to the board what's actually happening within the company," Lutu says.
"Reporting to the board is simpler, easier," Alexander adds, "we're able to see the big picture but also drill down on the details where we need to."
With the support of ecoPortal, the Alexander Group solves problems before they arrive, keeping their staff safe and their customers satisfied, so both can drive with confidence into a bigger and brighter future.
When you're ready to plan the right health and safety software for your business, you can try a demo or get in touch with the team at ecoPortal.