How Giesen's quality and safety management is one in the same.
Planting the first vines
The Giesen story began when two brothers with itchy feet and a penchant for traveling set off from Germany and found themselves in New Zealand, eventually buying land and planting a vineyard in 1981. Their determination to make wines people love has driven international recognition for Marlborough and placed them at the top of the deck when it comes to New Zealand wines. Not content to sit back, they continue to grow Giesen. In 2000, Giesen Wines built a winery in Marlborough and has expanded it every year since. With Marlborough as their winemaking base, they have been strategically acquiring vineyards throughout the highly sought after Wairau Valley.
Now flourishing with a host of subsidiary labels (including a brewery) General Manager, Kyle Skene says, "We really value the fact we're an entrepreneurial family business started by brothers - we still have that deep in our DNA." Kyle continues, "The company has grown in every way you look at it, not just financially, but in our process, in our structure. We have a very highly skilled workforce. It's been underpinned by a trust in the collective of our people."
Growing a culture.
As the business grew, so too did safety legislation - and Giesen navigated it's safety journey to evolve with it. As Kyle says, "We knew at our scale it couldn't be a person walking around with a clipboard saying 'you can't do this, you can't do that'. It can't be a keystone cop mentality. That's not how you grow a culture - you need to lead through a thoughtful path. We needed to bring in a dedicated resource." With that, Giesen swiftly brought in Amy Richards, a highly experienced Health and Safety Manager.
Amy mentions that when she started at Giesen, a framework was there, but it was sluggish. The framework was based upon having oversight of information and getting that information back to people. But, as Amy puts it, "There was a lot of delayed communication, and I was pretty worried about incorrect information getting back to people, potentially leading to decisions that wouldn't be aligned with current safety practices."
When it came to those safety practices, Giesen found individual business groups were operating in a siloed manner and had many ways of doing the same thing. Transparency was also lacking, particularly about what was happening in real-time. "I could find incident reports, but it might've taken two months to get where it needed to go - it was very time-consuming. As somebody who has to provide oversight to our GM and Directors that made it very difficult. The intent was there, but it wasn't efficient", Amy says.
Having a wealth of experience in various safety roles behind her, Amy was already familiar with a host of safety software platforms and quickly recognized an integrated solution would be the way forward for Giesen. "I've come from places with and without systems. The ones without a system, I'd say yes… you will move forward... but it will be slow, and you will spend a lot of time doing administrative work - and I don't think that's the role of a Health and Safety Manager."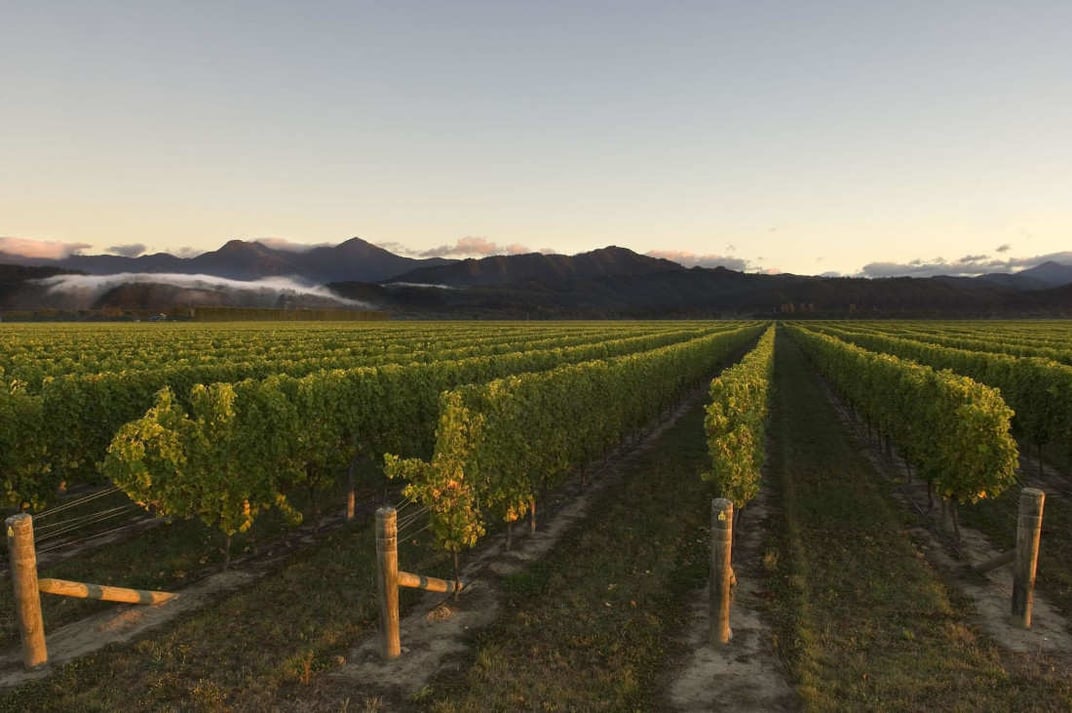 The safety culture ripens.
Giesen decided that ecoPortal - a configurable, user-friendly risk management platform - was the vendor best suited to fulfill their unique and growing requirements. Kyle Skene stated "As legislation was shifting, we needed to shift with it. But to be blunt, we were looking for something that allowed us to over-deliver on communication towards our people. The communication wasn't there."
As well as shifting Giesen's safety culture by bringing different business' groups into alignment, it was also critical that the software system could crossover between Giesen's safety compliance and quality compliance functions. Amy stated, "It was actually myself and the Quality Manager that set about finding a system; that's because there is a crossover between a lot of the things we do, and it's important to have both a good safety culture - and of course in a winery - a good quality culture. ecoPortal allows you to integrate both those factors and avoid siloed functions."
Giesen's Quality Manager, Wendy Tillman, followed up on that, saying "One of the great things ecoPortal allows us to do is, rather than having me, the Quality Manager, doing a lot of the work - is the ability to use the features of ecoPortal to delegate effectively, so the right people, in the right jobs, are managing their areas and the certifications that go with that." Wendy continued, saying "ecoPortal gives me all the information I need at my fingertips, I feel completely confident when coming up to an audit, I know I can prove to auditors when asked questions on 'how did we fix this and that?'. As well as having all the documents and processes to prove it." Kyle agrees, saying "By way of benefits, one of the biggest ones is being able to store a huge range of different information in one place, and no longer have any need for smaller systems."

Ultimately, Giesen has found their time better spent having chosen ecoPortal as their technological partner. Amy says, "Having ecoPortal in the workplace has allowed my role to expand. It allows us, as a business, the time to actually begin building a safety and quality culture, focusing on important things rather than those tasks that can be automated."
When you're ready to plan the right health and safety software for your business, you can try a demo or get in touch with the team at ecoPortal.