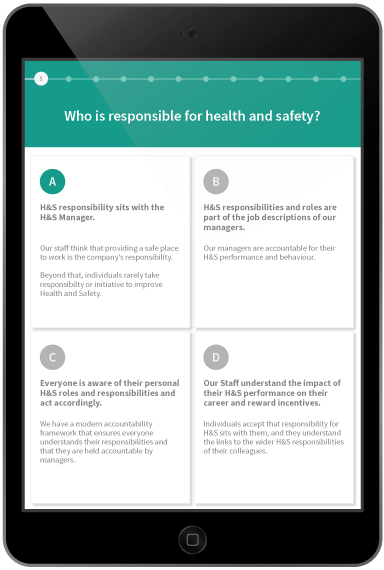 Answer 12 multichoice questions
We've selected the main factors that influence the performance of any health and safety programme and put them into a multi-choice questionnaire. The questions cover leadership, systems, roles, training, participation, incidents, audits, performance, risk, assets, change management and contractors. Simply select the answer that best reflects how your company currently operates.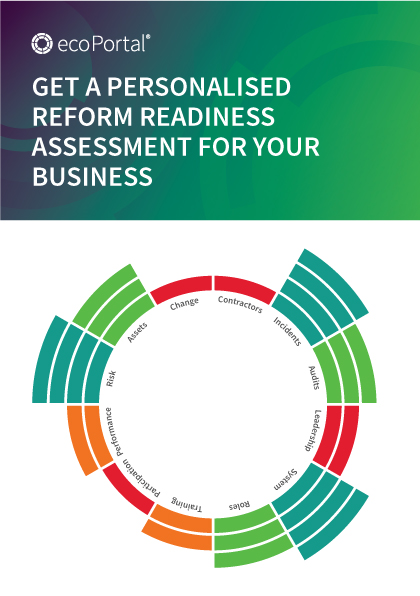 Get a personalised report
We'll send you a personalised report based on your answers. It'll include a safetyWheel that highlights the strengths of your programme and also identifies areas for improvement. Most importantly, it will help you identify things you can do to improve the performance of your health and safety programme.
"The wheel is a great tool to get instant engagement from colleagues."
Brent Sutton – Safety Associates.