15th September 2021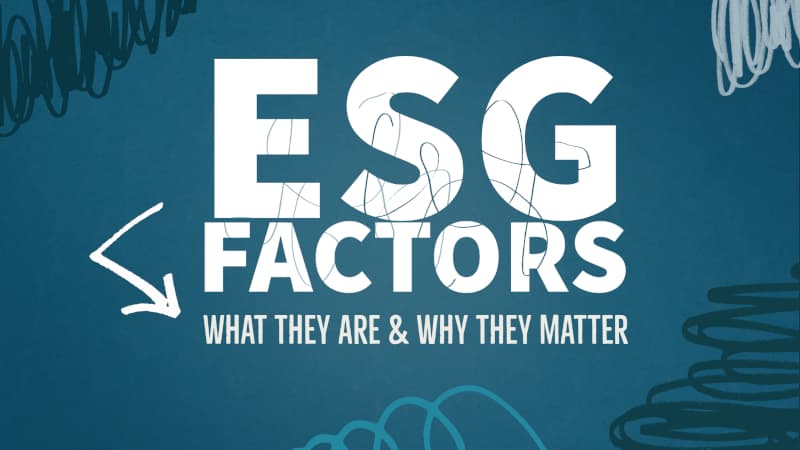 Refining the balance of your organisation's environmental, social and corporate governance factors (ESG) is the first step to essential value creation that can generate unparalleled business growth.
ESG factors cover everything to do with business activity, that's not strictly numbers-related. They include a variety of internal and external influencers, that affect both the perception and positioning of your business in the eyes of stakeholders.
Whether you're focused on it or not, ESG factors are inevitably intertwined with your day-to-day operations. ESG factors were developed as a set of criteria that hold organisations accountable, creating awareness about the impact of their business activity which extends beyond their primary offering.
When we examine these factors closely, we can paint a greater picture of a firm's position beyond its bottom line, and evaluate the likelihood of future success. The ESG criteria began as a UN initiative, encouraging businesses to consider their impact within these areas - environment, social and governance - and focus on the wider risk of their operations. In 20 years, ESG factors have grown into a series of indicators that represent more than $US 23 trillion in value.
These intangible assets are becoming increasingly important for investors, creating evidence of a significant competitive edge. A strong ESG proposition also makes good business sense, helping organisations tap into high-growth markets, invest in long-term assets, and develop a culture that attracts the best talent.
Without a doubt, taking some time to understand how your organisation ranks with each ESG factor and how they add value to your business's long-term goals, is a must for any proactive leader.
Environmental factors:
Would the Lorax be content with how your business is running? Environmental factors consider the extent to which a company may act as a steward of nature and be involved in the conservation of the natural world.
Specifically, environmental factors are centred around how much energy a business consumes and how much waste it produces as a result. These factors also take into account an organisation's contribution to climate change.
Implementing sustainable practices into all the elements of business activity is another element to the environmental criteria. Sustainability is becoming a critical point of contention in the buyer decision-making process, as consumer tastes are leaning towards a willingness to pay a premium for sustainable products and services. We've seen this already in the egg industry, where free-range eggs are now becoming the industry standard, rather than the (opposite).
Social factors:
These factors address the relationships you have across the board - both within your organisation, as well as external stakeholders including customers, suppliers and local communities.
It's hardly groundbreaking, but factors such as diversity and human rights are taking the front seat when it comes to business operations. Businesses that value these factors aren't exceptions; rather, businesses that do not, are no longer viable in today's world. And rightly so - focuses on championing workplace diversity and the provision of equitable opportunities for all, has been a long time coming.
Not only is equity key for building a better world, but businesses that focus on doing so, reap the benefits of the availability of broader skill sets, perspectives and heightened out-of-the-box thinking.
Consumer protection is another part of the social factor criteria, ensuring that consumers don't get cheated or taken advantage of, or sold unsatisfactory goods. Other areas that social factors cover include animal welfare, data protection and privacy, labour standards and community relations.
Corporate governance:
These factors address your internal structures, systems and protocols that fortify the beating heart of your organisation. These factors affect how you make decisions and ensure you're operating within the law.
Within these factors come management structure (how your hierarchy is organised), employee relations and internal culture, as well as the need to disclose executive compensation. These factors emphasise the need for businesses to always consider their stakeholders when decision-making, not just the bottom line.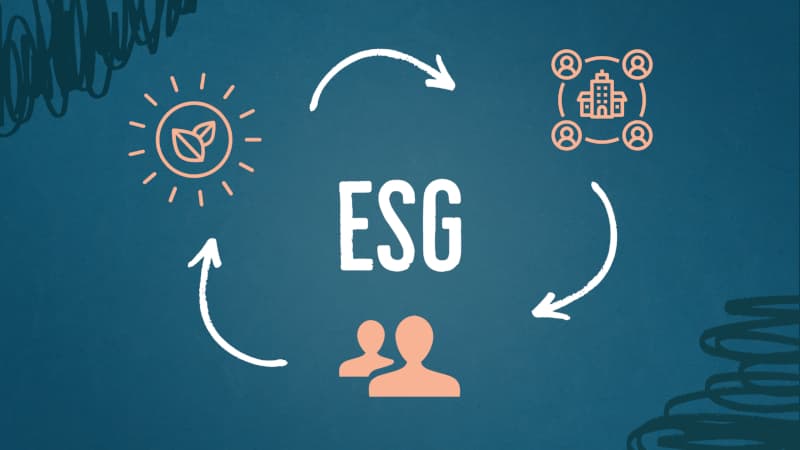 ESG - isn't it all obvious?
While many of these factors are inextricable elements of current business practice, they're sometimes shunted to the side when it comes to cold, hard financial planning. Perhaps it comes somewhat surprisingly then, to hear that investors apply non-financial ESG factors to their analysis to identify material risks and growth opportunities.
Therefore, despite how obvious it may seem, to evaluate these areas of business, there's also an incentive to do so, from an investment standpoint. Certainly, there are several key areas where a focus on ESG factors creates value - and neglecting these areas might be detrimental to organisational longevity.
What value-creation exists directly from these ESG factors?
1. Top-line growth
By committing to sustainability across your product or service range, you'll attract a greater range of B2B or B2C customers and stay within government compliance regulations. Ultimately, sustainability is becoming an inherent part of how we do business.
You'll also tap into early-stage, high-growth markets, whilst simultaneously benefitting from governmental support (think electric vehicle subsidies) that creates access to opportunities for growth. There's an ever-increasing customer segment that is willing to pay a premium for demonstrated clean, green products. The more companies that subscribe to 'going green', the more this customer segment can expand.
On the flipside, not adhering to sustainability standards and regulations could do irreparable damage to your existing clientele and overall brand reputation.
There's an ever-growing customer segment that is willing to pay a premium for demonstrated clean, green products.
2. Attract millennial investors
The next generation of investors and workers have a far greater focus on social consciousness and global self-awareness. This generation has grown up with the climate crisis being taught in schools, and have witnessed the rise in collective focus on mental wellbeing, social welfare and the value of an enjoyable and rewarding working environment.
As a result, this younger age group, making their way to significant investing positions, represents a transition in societal mindset towards business, one that values a business's impact on many factors, rather than a sole focus on numbers.
3. Investment and asset optimisation
When you invest in sustainable, long-term assets over their energy-guzzling counterparts, you're optimising your business practice with innovative long-term thinking.
Investing in company assets with a sustainable mindset keeps energy consumption top of mind and ensures your business is looking forward. You're more likely to choose assets that have a lower energy consumption rate and will last longer, which benefits your business in the long run.
4. Productivity boost
Employees working for an organisation with a strong purpose will always be more motivated than those who do not. Focusing on employee morale, particularly with carefully thought-out company internal structure, along with wellbeing incentives, help to create an environment where people can be supported, and consequently, more productive.
With a strengthened internal structure, opportunities for individual growth and a company-wide focus on minimising waste and environmental harm, you'll benefit from a strong reputation that attracts top-level talent.
5. Long-term viability
ESG leaders in all industries have shown greater resilience during the global pandemic crisis, demonstrating a more robust, long-term performance.
Proactive and future-focused companies understand the need to communicate ESG within their business strategy and purpose and have demonstrated higher ESG performance and higher returns on their investments, lower risks, and better resilience during the crisis.
From an investor's perspective, a focus on ESG factors helps to minimise investment risk, by weeding out unsustainable companies, with outdated practices and potentially harmful side effects of their operational activity.
ESG leaders in all industries have shown greater resilience during the global pandemic crisis, demonstrating a more robust, long-term performance.
Final Words:
Proactively thinking about your ESG proposition is a great way to see how these factors can create value for your organisation.
When you begin to outline areas you might focus on, be clear and pragmatic about where your attention will go. Avoid creating arbitrary promises from top management - rather, focus on particular areas where you can get ahead, and outline key KPIs that will help you get there.
At the end of the day, an organisation that's transparent and committed to strengthening its ESG proposition will attract investors - and offer value to all stakeholders around them.
Want to know more about how to create a better health and safety culture? View

ecoPortal smarter safety videos

. ecoPortal health and safety software can also help your business.

Try a demo

or

get in touch

with the team at

ecoPortal

.