6th April 2022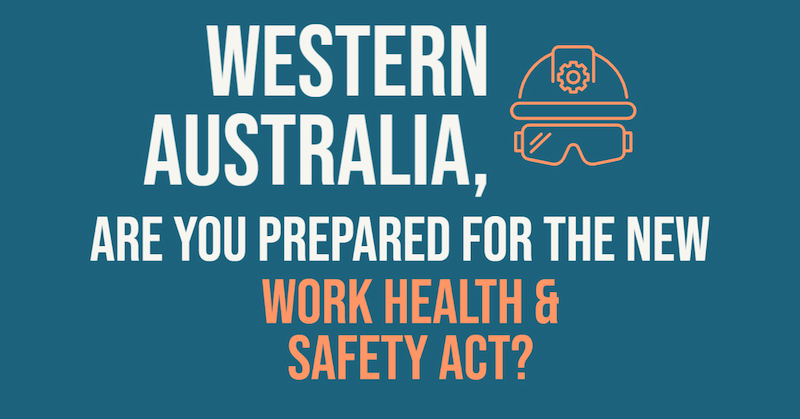 After 5 years of planning and deliberation, the Premier has improved and modernised the Work Health and Safety (WHS) legislation for Western Australia. The updated Act is the result of a 5-year long plan to improve and modernise the WHS laws for Western Australia. The law change came into effect on the 31st of March 2022.
The changed legislation means that all Western Australian workplaces come under this one single Act.
As a result, this replaces the Occupational Safety and Health Act 1984. The workplace health and safety elements of the following Acts, covers mining and petroleum: Mines Safety and Inspection Act 1994 – Petroleum and Geothermal Energy Resources Act 1967 – Petroleum (Submerged Lands) Act 1982 – Petroleum Pipelines Act 1969.
The new law bases WHS regulation under the same national model used by other states (excluding Victoria), helping to harmonise Australia's WHS. The WHS act covers all workplaces within the natural jurisdiction in WA, which includes mines, petroleum and geothermal energy operations. Bringing together these industries in a single Act is a nation-first, and will be one of the most important health and safety legal reforms in WA workplaces.
Industrial Relations Minister Bill Johnson dubbed the launch of the new Act as a "historic day", as "the new laws reflect the social obligations and responsibilities the community expects from companies and their senior management."
The principle behind these news laws is to ultimately keep Australians safe, by improving WA workplace safety standards. Workplace safety advocate Regan Ballantine hopes that this law will mean that others never stand in his shoes, following the tragic death of his son Wesley Ballantine five years ago in a workplace accident.
"Wesley was exposed to an obvious and fatal risk that was not mitigated by his employer or the head contractor, and it cost my son his life," he explains. "It holds true for me, that had meaningful consequences been in place, when he innocently set off for work, he could still be here today."
The modernised WHS Act gives tougher penalties for employers who fail to mitigate risks appropriately, which is a step forward in the right direction for workers throughout WA.